We finished up our non figurative paintings and uploaded them to
artsonia
. They look really, really neat but we needed to do something more with them.... so we made them into parts of other drawings.
Value is an element of art that focuses on the light to dark range of a color. We looked at
Ansel Adams
beautiful black and white value photographs and then got to work.
Students worked to create a black and white landscape using oil pastels. They were given a white and a black oil pastel. They were drawing on a grey piece of paper and they had to create 5 different values. Once their images were finished, they cut a main object out of their painting and added it to their drawings. They also had to write a story about their colorful object. They were really fun!
People would only go in this house if they had $100 on the line. People say nobody would return if they went in. Well one person went inside and explored every room in the house. People say that he was never the same again.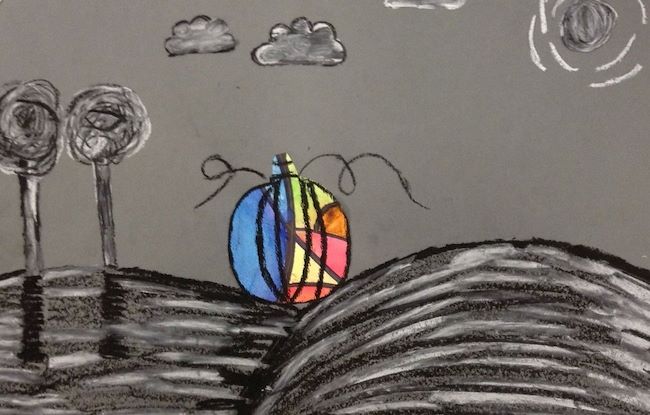 It was a dark gray, sad day. There was no wind and everyone was too scared to go anywhere. 2 hours later people stared noticing something in the distance. It was growing and they were not scared anymore.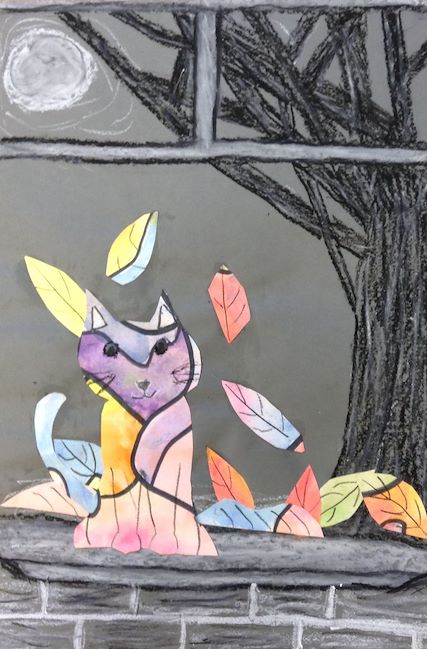 The night had an unusual crisp to the air. Winter was near. My cat, Mango, was sitting on the window ledge. As the leaves fell, Mango stuck her tongue out and ate one! She immediately turned the same colors as the magical leaves. Mango has had rainbow fur ever since.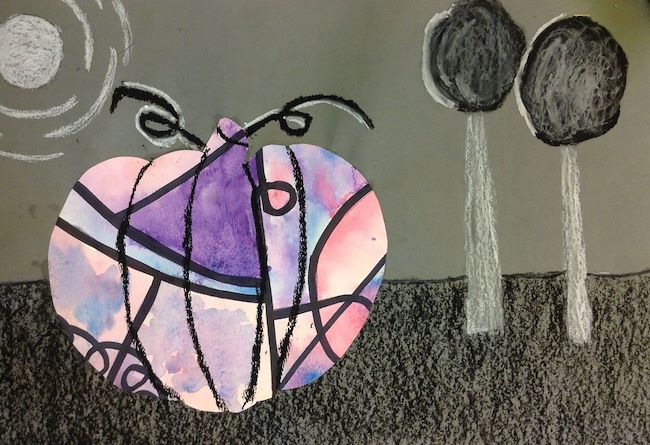 Once upon a time there was a pumpkin with magical seeds. Every year the villagers would collect the seeds to make health potions. One year the pumpkin didn't grow seeds, so the villagers couldn't make health potions. The next day all of the villagers died.
You can check out more of the images and stories on
Artsonia
.